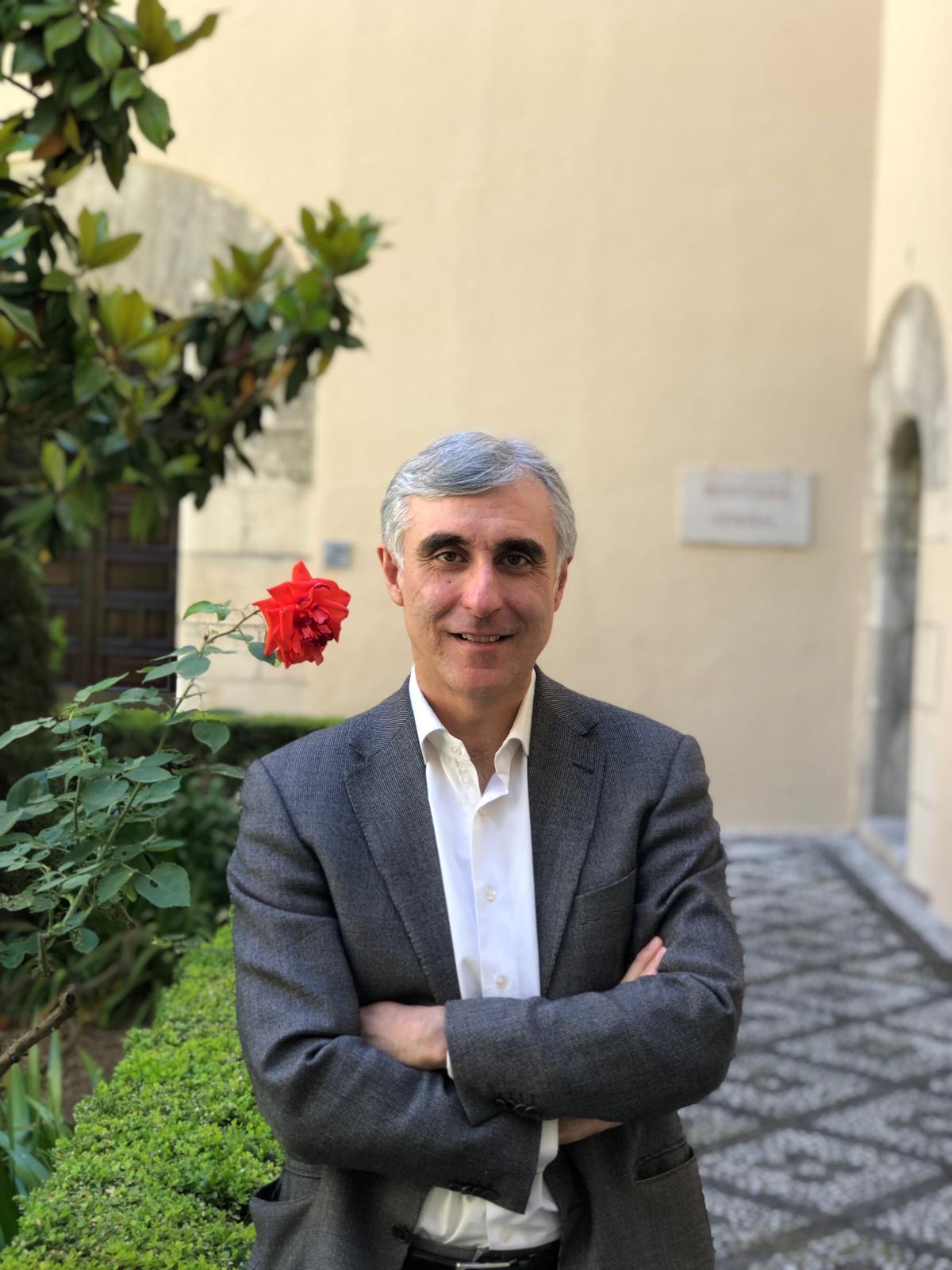 Jesús Conde Antequera is a Senior Lecturer (Profesor Titular) of Administrative Law at the University of Granada. He obtained his Doctoral Degree in Law from the University of Granada and received an Outstanding Doctorate Award. He is a UGR specialist in Environmental Law, in Local Law and in Urban Planning Law, and has a Master's Degree in Environmental Management.
He is a lecturer on the Official Master's Degrees in Water Quality Science and Technology (IDEA), in Spatial Analysis and Management: Territorial Planning, Governance and Leadership (UGR); in Economic and Territorial Regulation: Specialization in Territorial, Urban, Environmental Planning (University of Málaga); in the Master's Degree in Agro-Environmental Law (Simón Bolívar Andean University, Bolivia), and the Master's Degree in Territory, Urbanism and Environmental Sustainability in the circular economy framework (University of Alicante) and, among others, in the "másteres propios" (university-specific master's degrees) in Water Law, of which he is also coordinator, and Civil Responsibility. He also has teaching experience in various UGR undergraduate degree programmes (full undergraduate degree programmes and the Bachelor's Degree in Law; Double Degree in Business Administration and Management and in Law; Bachelor's Degree in Environmental Science; Bachelor's Degree in Labour Relations; Bachelor's Degree in Fine Arts; Bachelor's Degree in Social Work; and Bachelor's Degree in Geography and Territorial Management).
Since 2007, he has been a member of the "Environment, Urban Planning and Energy" (MOE) SEJ459 Research Group of the Regional Government of Andalusia. He is also co-principal investigator of the "Urban water services in Spain and Europe: return to direct management or public-private collaboration with effective governance and public control of the service" R&D project (DER2017-87789-R), and a member of the "Digital Society: Security and Protection of Rights" UGR SD2 Research Unit of Excellence. He has also participated in other excellence projects of the Regional Government of Andalusia and in R&D projects of the Ministry of Science and Innovation.
He has carried out research stays at Bocconi University in Milan, Trinity College Dublin and the Institute of Water and Environmental Science of the University of Alicante, among others.
In terms of university expertise, his position as Academic Secretary of the Department of Administrative Law stands out, as well as his professional experience as a civil servant in local administration, especially in environmental management and in the field of equality and inclusion. He is also a trainer of public staff with disabilities and specific needs and provides training in the use of non-sexist administrative language. Likewise, he has collaborated in the implementation of the e-administration system and has delivered numerous courses on this subject at different administrations and public entities.
Dirección postal: Hospital Real - Avenida del Hospicio s/n 18071 Granada
Email: @email
Phone: 958 248 516