The rector of the University of Granada, Pilar Aranda, the president of Grupo LoMonaco, Livio Lo Monaco, and the professor and director of the Laboratory of Sleep and Health Promotion, Gualberto Buela-Casal, signed the Cathedra of Sleep Research on April 24, 2015.

This Cathedra, the only one of its kind in Europe, aims to establish collaboration between companies dedicated to the service of sleep and applied research on the quality of sleep.
The collaboration agreement signed with the company Grupo LoMonaco is proving very successful for both the university and the company and has had a great impact on the media (click to access some interesting news). Thanks to this agreement, the LoMonaco group participates by providing economic funding and human capital, aimed at contributing to the research carried out within the framework of the group. In addition, the company has donated to the UGR material for use in the facilities of the Cathedra (the Laboratory of the Dream of the UGR).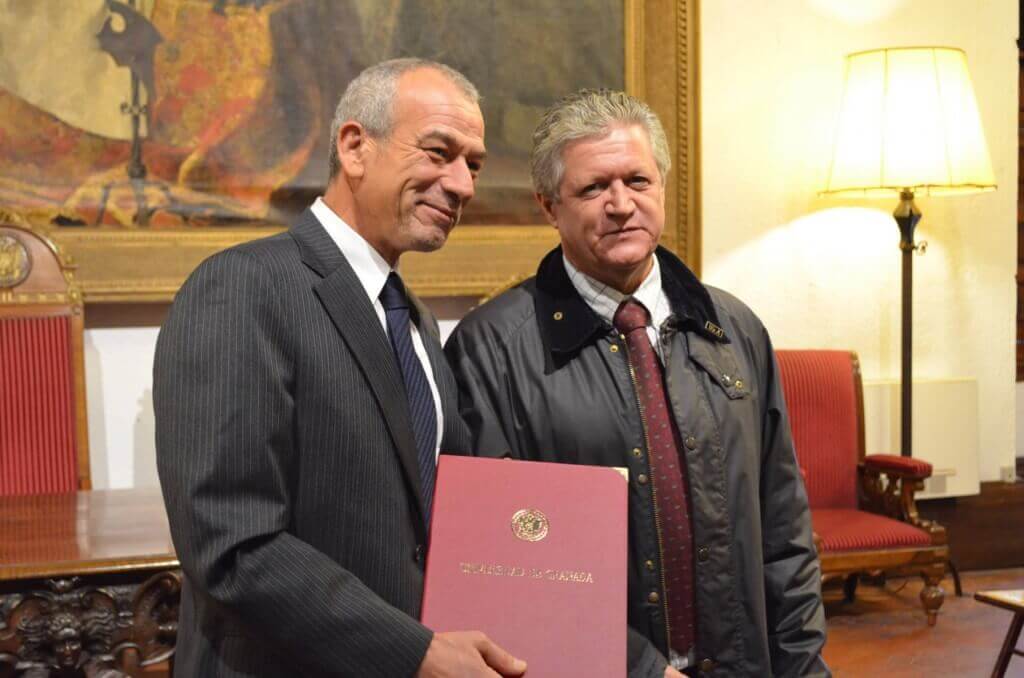 Several researches are being carried out, among them one focused on the reduction of back problems through rest equipment (project on the influence of mattress firmness on sleep and back pain) and another on the evaluation of the effectiveness of a sensor for the detection of sleep problems (Sensobed Project). Sleep advice is also being provided and training content is being published periodically on the company's blog (click to access the LoMonaco Blog).
Thus, the UGR-LoMonaco Group's Sleep Research Cathedra carries out work focused on the development of joint research projects; financing contracts, grants and aid for research staff and interns; writing research papers and doctoral theses and other publications; transferring research results to the company and promoting the publication of patents or the organisation of courses, seminars, conferences or other training and dissemination activities, among others.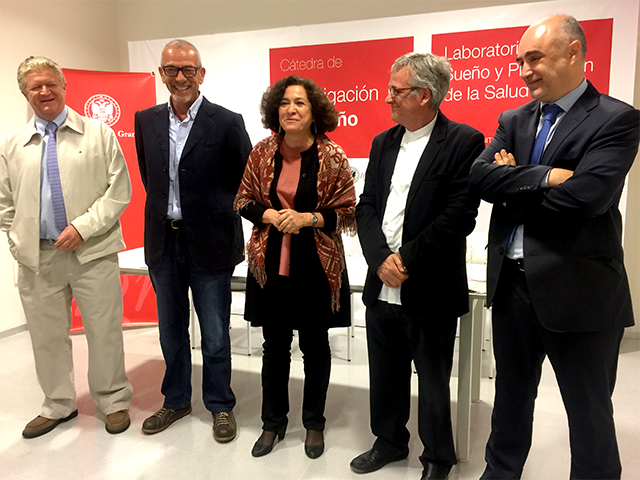 What possibilities does the Sleep Research Cathedra offers?
The Sleep Research Cathedra at the University of Granada offers multiple possibilities of sponsorship and/or collaboration with any other company dedicated to this field. The name and logo of the collaborating company would also appear in all the information related to the Sleep Research Cathedra, as a sponsoring entity. In addition, this type of funding is articulated via patronage, which has significant tax advantages for the sponsoring company.
The characteristics of our laboratory, considered the most modern and best equipped in Europe, together with the economic and/or fiscal advantages that the Sleep Research Cathedra provides to the company, make any type of collaboration highly beneficial.
If you want to access more information for companies click here.