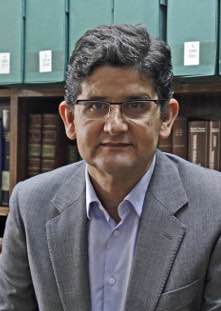 Professor of the History of Science
Head of the Department
Editor of

Dynamis
Welcome to my website, where you can find information on my professional activity in the Department of History of Science at Granada University.
My research has focused on three areas of inquiry. The History of Occupational Health is my main research field, exploring the incorporation of medicine into the workplace in the preindustrial world, the professionalization of occupational medicine and the approach to occupational diseases in contemporary Spain. I am currently Principal Investigator of the research project Asbestos risks in Spain (1960-2002), funded by the Spanish Ministry of Science and Innovation. The other two focuses of my research are the History of Medical Technologies and the History of Science Information.
I teach History of Medicine at the School of Medicine. Since 2005, I have also given a course on History of Occupational Health at the School of Occupational Medicine.
I am Scientific Secretary of the ICOH Scientific Committee on the History of Prevention of Occupational and Environmental Diseases and I am on the Advisory Board of the Centre for Medical History (University of Exeter).
I have been the Editor of
Dynamis. Acta Hispanica ad Medicinae Scientiarumque Historiam Illustrandam
since May 2011.