Ponentes
---
Federico Mayor Zaragoza es Presidente de la Fundación Cultura de Paz, Presidente de la Comisión Internacional Contra la Pena de Muerte y ex Director General de la UNESCO.
---
Vicent Martínez Guzmán. Director Honorífico de la Càtedra UNESCO de Filosofía para la Paz de la Universitat Jaume I. Fundador del Máster y Doctorado en Estudios Internacionales de Paz, Conflictos y Desarrollo. Investigador Honorífico del Instituto de Desarrollo Social y Paz.
---
Wolfgang Dietrich, professor of history, literature, law and political science is UNESCO Chairholder for Peace Studies and director of the MA program in peace, development, security and international conflict transformation at the University of Innsbruck. He is author of more than 200 academic writings about peace and conflict and visiting faculty at numerous universities all over the world.
---
Carlos José Herrera Jaramillo. Economista, politólogo y doctor en Estudios de paz, conflictos y democracia. Miembro de varias comisiones negociadoras de paz del gobierno colombiano. Profesor universitario de teoría de conflictos. Ex secretario de Educación de Bogotá y Director del Área de Reconciliación de la Comisión de Reparación y Reconciliación de Colombia. Actualmente asesor de la Presidencia de la República en Dialogo Social y Construcción de Paz.
---
Pierluigi Consorti. Director of the Interdisciplinary Center "Sciences for Peace" and Professor of Law and Religion and Intercultural Law at the University of Pisa (Italy).
---
Isabella S.C. Scanderberg. Expert in Peace-building and the Culture of Peace - Research Executive Agency - European Commission. AgCharivari - Communication for Peace
---
Manuel Torres Aguilar Catedrático de Historia del Derecho y de las Instituciones en la Universidad de Córdoba. Sus líneas de investigación son Historia del Derecho penal, Administración pública, Derecho indiano, y conflictología, geopolítica e interculturalidad; así como el régimen legal del franquismo.
---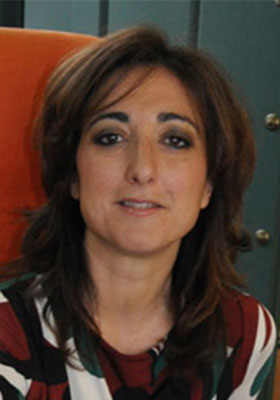 Margarita Sánchez Romero. Profesora Titular del Departamento de Prehistoria y Arqueología y miembro del Instituto Universitarios de Estudios de las Mujeres y del Género de la Universidad de Granada. Sus líneas de investigación principales son la arqueología de las mujeres y las relaciones de género, centrando su análisis en el estudio del cuerpo, la cultura material y la actividades de mantenimiento, y la arqueología de la infancia.
---
Antonio Duplá Ansuategui (Dpto. de Estudios Clásicos, Universidad del País Vasco/Euskal Herriko Unibertsitatea). Especialista en la crisis de la República romana y en la recepción del mundo clásico en la modernidad occcidental (historiografía moderna sobre el mundo antiguo, relaciones entre clasicismo y fascismo, el "cine de romanos"). Junto con Hans Beck, Martin Jehne y Fco Pina Polo ha coeditado recientemente Consuls and Res Publica. Holding High Office in the Roman Republic, Cambridge University Press, 2011.
---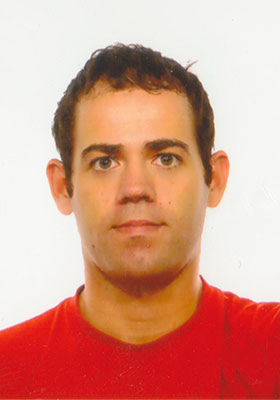 Borja Franco. Doctor en Historia del Arte por la Univesidad de Barcelona, actualmente es investigador contratado dentro del programa Ramón y Cajal del Ministerio de Economía y Competitividad en la Universidad Nacional a Distancia. Su investigación se ha centrado en el estudio de los usos artísticos en la asimilación de las minorías religiosas en la Edad Moderna.
---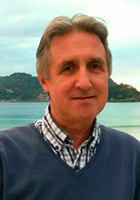 Luis Martín. Catedrático de Historia y Civilización española contemporánea en la Université de Pau et des Pays de l'Adour (Francia). Sus líneas de investigación se centran en las relaciones entre republicanismo, masoneria y sociedad civil, y pacifismo y cultura de paz. Ha publicado numerosos libros y artículos en destacadas editoriales y revistas españolas y francesas como Marcial Pons, Classiques Garnier, Armand Colin y Cahiers de la Méditerranée. Actualmente coordina el proyecto internacional "La Republique en Méditerranée. Espaces, modèles et pratiques", con la Università della Tuscia (Viterbo. Italie) y la Universidad de Almería.
---
Fernando Martínez Catedrático de Historia Contemporánea en la Universidad de Almería y especialista en la época de la Restauración borbónica y el republicanismo español de los siglos XIX y XX
---
Heather Fryer is the Fr. Henry W. Casper, SJ Professor of History and Director of the American Studies Program at Creighton University, where she specializes in the social and cultural history of the American West in the twentieth century. She is the editor of the journal Peace and Change: A Journal of Peace Research.
---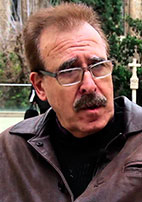 Pere Ortega Researcher and analyst in peace and disarming. Professor of Conflictology in UOC (Open University of Catalonia). President of the Centre Delàs d'Estudis per la Pau. Regular Collaborator in many magazines and newspapers. Author of diverse books and studies, among others: The lobby to the military industry in Spain (2015) Icaria; The non-violent society (2012) Icaria; OTAN: a global threat (2010) Icaria; Deconstructing War (2008) Generalitat de Catalunya; The militarism in Spain (2007) Icaria.
---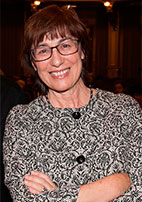 Carmen Magallón. Director of the SIP Foundation, doctor in fisics, full professor in the area of arts and humanities and vocal in the Board of the Spanish Association in Peace Research (AIPAZ). Her research areas are the ones related with gender, science and peace culture, particularly those about the historic contribution of women.