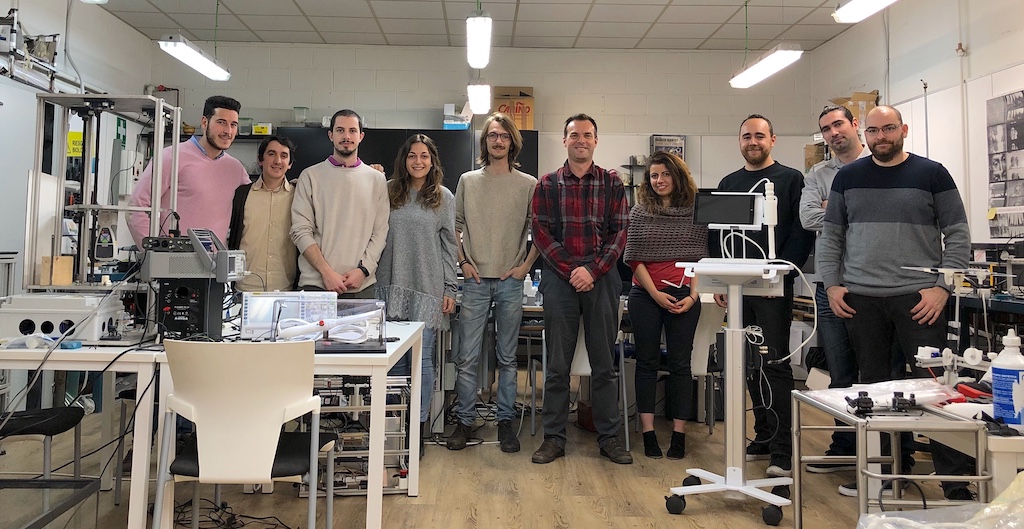 The Ultrasonics Lab has served results in ultrasonics for advanced materials health prognosis and medical diagnosis since 2004.
We share the aspiration of discovering fascinating phenomena in the intersecting fields of mechanics-physics-computation-materials engineering, understanding the laws behind these, and applying this knowledge to create unique concepts and technology that serve our community by innovating and entrepreneuring.
Knowing is not enough, we must apply. Willing is not enough, we must do. [Goethe]
Projects
Tissue ultrasound elastography
This is an example of how Engineering can help the Medical Science: understanding and using the mechanics of tissue remains an opportunity, as it is much less studied than its biochemistry or histology. Ultrasound is a mechanical wave whose interaction with tissue embraces many secrets.
Preterm birth is the leading cause of infant mortality (impact: 400.000 preterm births in US, 14M worldwide, yearly). To solve it, we propose the assess changes in the microarchitecture and stiffness of the cervix to anticipate preterm birth. Our innovations include a torsion ultrasound based probe and the prognosis algorithms, since tissue mechanics is still a largely unstudied property.
Osteoporosis is a growing disease responsible for the risk of fracture (impact: 50% of women above 50, 2M women in Spain). We are currently working both on the theoretical relationship between microcracks in bone and their effect on ultrasonic nonlinearity for use as diagnostic tool, as well as on the applied development of medical diagnostic devices and clinical test.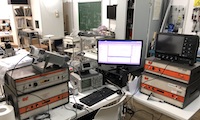 Ultrasonic nondestructive evaluation
Ultrasound is a mechanical wave, and therefore ideal for interacting with mechanical properties and interrogate the mechanical functionality of materials and structures. We propose to change the paradigm from pathology identification from linear scattering to reconstruction from nonlinear ultrasonics.
Model-based US-based monitoring techniques are being developed to answer such structural uncertainties, providing reliability, safety and quality to innovative structural concepts. Nonlinear material constitutive laws appear to be strongly related to early mechanical degradation, enabling valuable fatigue prognosis.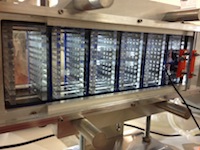 Probabilistic inverse problems
We are rethinking the inverse problems away from deterministic model-fitting but towards probabilistic predictive inference.
Information theory and computational bayesian probability allow to not only reconstruct the mechanical properties but their reliability.
A generalization of the theory allows to interrogate model hypothesis plausibility. This is being practically applied to prototype biorreactors and ultrasonic sensors and actuators, on one side, and to optimize the sensor positioning.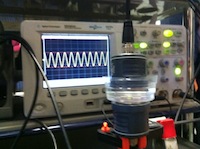 Capabilities of equipment
| | | |
| --- | --- | --- |
| | Ultrasound power: | 1 mW - 150 W |
| | Ultrasound frequency: | 20 kHz - 100 MHz |
| | Digitalization rate: | 0 Hz - 0.5 GHz |
| | Digitalization depth: | 8 - 14 bits |
| | Digitalization buffer: | 0 - 8 Mb |
| | 3D Scanning precision: | 0.02 mm - 1000 mm, 2 immersion scanners |
| | Prototyping capabilities: | custom designed transducers, biocompatible 3D printing |
| | Ultrasound systems: | 3 portable, 6 lab-scale |
| | Computing power: | 40 TFlops shared, 137 GFlops owned |
Thesis
Funding bodies