At the UGR we are firmly committed to promoting culture and the arts. In order to achieve this fundamental goal, we encourage both the university community and the general public to develop, and participate in, cultural activities.
Courses at the "Casa de Porras" University Cultural Centre
The "Casa de Porras" University Cultural Centre works intensively throughout the year to promote cultural activities in Granada. The Centre also strives to enable students to gain new skills and abilities in a challenging and engaging learning environment. Additionally, it holds exhibitions and offers members of the University community and the public the opportunity to display their artwork free of charge, set up courses and workshops, and hold seminars.
At the "Casa de Porras" you can choose from over 50 different vocational courses and activities in areas such as literature and the performing arts, graphic arts, crafts, lifestyles, and physical and mental wellbeing.
This term, the workshops offered by the Centre will include contemporary dance, flamenco, creative writing, theatre and drama, 3D modelling, photography, pottery and ceramics, chi-kung, self-defence for women, yoga, creating blogs and online shops, sign language, and creating urban vegetable gardens, among others.
The Centre has now opened the registration period for workshops and courses to be carried out during the third term of this academic year.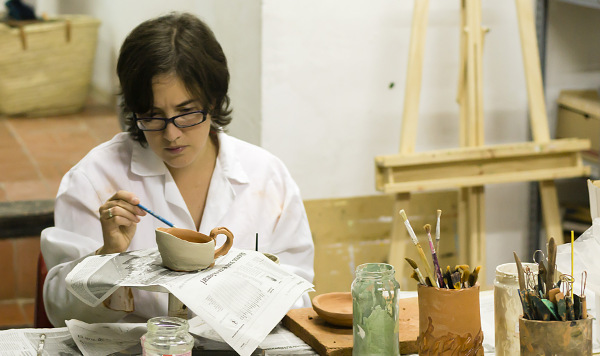 Important dates:
Registration period: 19 March - 21 April

Modification of registration: until 27 April

Start date of courses: 16 April

End date of courses: 10 June
You can also obtain an official certificate from the "Casa de Porras" to prove that you took part in each course (please note that in order for a certificate to be awarded you must have attended at least 80% of classes).
For further information about the courses, please visit the following website: https://goo.gl/MHPucx
Contact:
"Casa de Porras" University Cultural Centre (Casa del Estudiante)
Vice-Rectorate for Student Services and Employability
Phone: + 34 958 071 246
Email: @email