Currently, I work as associate professor at the Computer Architecture and Technology department of the University of Granada.
EDUCATION
¨ M.Sc. Degree in Physics in 2000 and in Electronic Engineering in 2002 at the University of Granada, Spain.
¨ Fifth International UJI Robotics School, First European Summer School on NeuroRobotics, Benicassim, Spain, September 19-23, 2005.
¨ Short stay at  Aalborg University in Copenhagen, Denmark, January 23 - April 27, 2006.
¨ PhD. degree in 2006 at the University of Granada.
¨ Neuromorphic Engineering Workshop, Telluride CO, USA June 29-July 19,2008.
¨ Short Stay at CERN, BE-CO-HT grupo, Genoa, Switzerland. June 17 -  August 20 2012
¨ CERN Accelerator School. Granada, Spain 28 October—9 November 2012
RESEARCH INTERESTS
My main research interests are in the fields:
¨ Time transfer & frequency distribution: clock synchronization, frequency signal distribution based on Ethernet protocols and optical links.  Applications to particle accelerators (CERN-GSI) and Telescope arrays.
¨ Safety-critical Systems: Hazard analysis, RTOS, Certification (IEC-61508, DO-254, DO-178B), Run-time monitoring, System modelling.
¨ Real-time and embedded systems: high performance computing & real-time, FPGA, DSP, SoC, GPUs and software acceleration.
¨ Computer Vision & Robotics: Motion algorithms, object tracking, stereo-vision and image processing applications.
¨ Neuromorphic engineering, bio-inspired processing systems and its applications.
SELECTED PROYECTS PARTICIPATION
White-Rabbit , EMC2 (by industry subcontracting), SKA and VITVIR (P11-TIC-8120).
<![if !word & !ppt & !excel & !vml]>

<![endif]><![if !word & !ppt & !excel & !vml]>

<![endif]><![if !word & !ppt & !excel & !vml]>
<![endif]> <![if !word & !ppt & !excel & !vml]>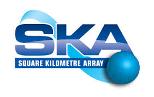 <![endif]> <![if !word & !ppt & !excel & !vml]>
<![endif]>
In the past, I participate in the European Projects FP7-Artemis RECOMP,  TOMSY, DRIVSCO and ECOVISION. 
<![if !word & !ppt & !excel & !vml]>

<![endif]>        <![if !word & !ppt & !excel & !vml]>
<![endif]>
  <![if !word & !ppt & !excel & !vml]>
<![endif]>   <![if !word & !ppt & !excel & !vml]>

<![endif]><![if !word & !ppt & !excel & !vml]>
<![endif]>

I also collaborate in other EU projects (SPIKEFORCE, SENSOPAC, HUMAN-BRAIN) and national/regional/local projects as well as industrial ones in the fields previously described.

TEACHING

I teach on topics related with:

¨ Hardware acceleration of algorithms.

¨ FPGA SoCs and embedded systems.

¨ Computer vision architectures

¨   Safety-critical systems

<![if !vml]>