---
Professor Jose Molina Molina
in memoriam
---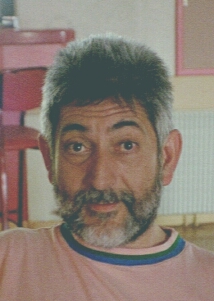 (20-August-1951 - 13-Jun-2000)

Professor José Molina past away unexpectedly at the age of 49, very soon after the first meeting dedicated to chemical bonding in La Colle-sur-Loup, France. José Molina was the initiator of computational chemistry at the University of Granada. He was born in Jaén, Andalucía, and studied at the University of Granada. After having finished his doctoral thesis in organic chemistry, he continued his investigations in the group of Professor Kopecky at the University of Alberta, by studying the ozonolysis of olefins. The oxidants were later to be also one of his key topics. During his postdoctoral period he became interested in quantum chemistry, and after his return to the University of Granada he continued his career as professor of theoretical organic chemistry. Very soon he realized the possibilities in computational methods connected with the fast development in computer techniques. He was one of the foremost users in computational techniques at the University of Granada, where he even acted as vice director of the Computational Center from 1989 to 1992.
The year 1991 was the starting point for his group "Grupo de Modelización y Diseño Molecular".
His keen instruction and continuous support for his students during the following years produced six doctoral theses. He published about 80 scientific papers, where his logical thinking is clearly seen.
The scientific activity of José Molina was always characterized by his ability to see chemistry as a whole. To him theoretical methods offered a key to understand chemical properties in, for example, nanotubes, antibiotics, antiparasitics and biochemically interesting metal completes During his last few years he became more and more interested in the chemical bond itself. Perhaps his most lasting publications dealt with the nature of chemical bonding in some hypervalent compounds, although he also started to work with some hypovalent titanium completes.
José Molina, or Pepe as he was called by his friends, was known as a scientist with the ability to see the importance of new ideas. His professionalism and new insights were often needed at many meetings where he acted as a member of the organizing committees. He was known not only for his dedication to science, but also as a warm-hearted person representing the best traditions in Andalusian friendliness and European humanity.
Departamento de Química Orgánica
Facultad de Ciencias
Universidad de Granada
Granada 18071, Spain