SIMBOLOGÍA DE PAZ
PUEDE SER UNA PARTE DE LA HISTORIA DE LA PAZ

Comunica (¿performatividad?) paz, necesidades, ideas, emociones, ....

PRECEDENTE: VIRTUDES CLÁSICAS DE LA PAZ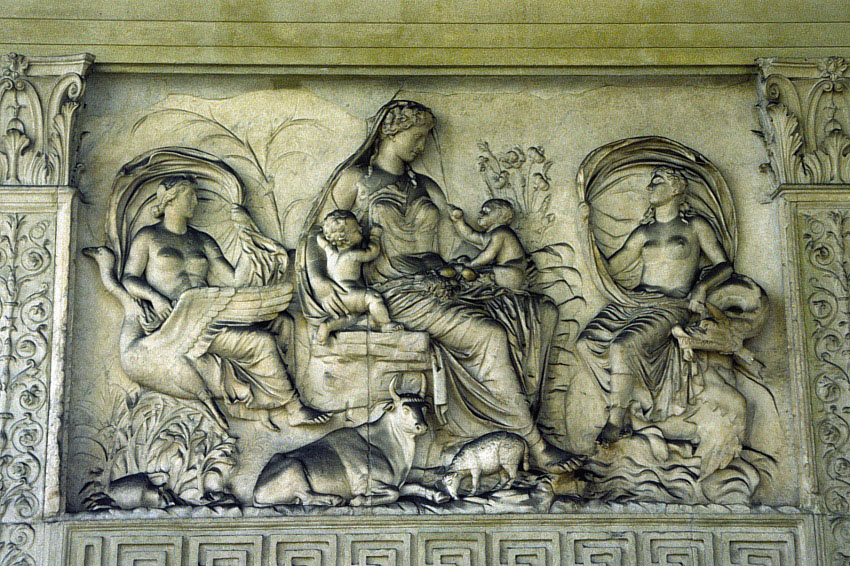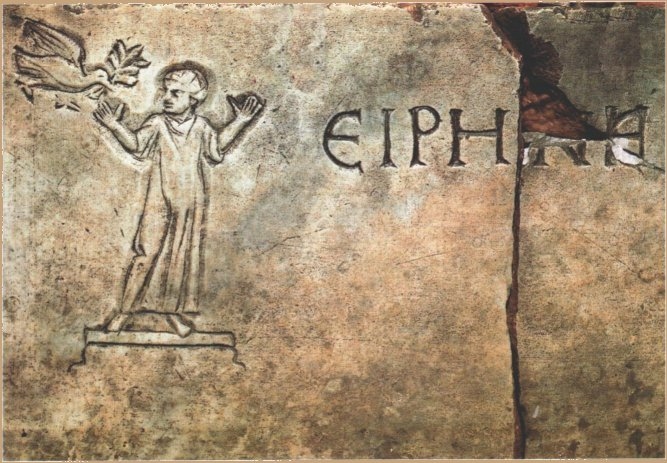 Grabplatte der Irene mit der Taube in den Katakomben San Callisto, Rom

Siena, Palazzo Pubblico, Sala della Pace
Ambrogio Lorenzetti, Allegorie der guten und schlechten Regierung.
Die Beschwörung des Westfälischen Friedens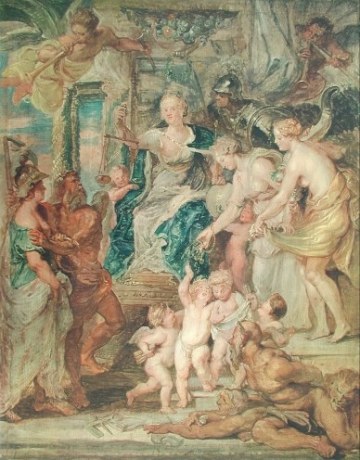 Peace Bringing Back Abundance - 1780, Oil on canvas, 40 3/8" x 52 1/8", Louvre.
Vigee LeBrun's entry piece to the Academie Royale de Peinture at de Sculpture. Displayed at the Salon after her admittance in 1783. One of 15 salon style allegories mentioned in souvenirs.


BANDERA INTERNACIONAL DE LA PAZ
PAX CULTURA: Creada en el Acuerdo Roerich de la Paz, firmado por veintiún Países de América en la Casa Blanca el 15 de abril de 1935. Entre los firmantes se encuentran los Estados Unidos de Norte América, del que era presidente Franklin Roosevelt y México cuyo mandatario era el General Lázaro Cárdenas.
En 1936 la Bandera fue aceptada por todos las países que constituían la liga de naciones, precursora de la ONU. Y en 1957 fue aceptada por todos los países del bloque socialista. Su iniciador fue el ilustre artista, Nicholas Konstantín Roerich, postulado para el premio Nóbel de la Paz.

Configurado por tres esferas formando un triangulo con el vértice hacia arriba, en el color magenta sobre el fondo blanco que simboliza la ciencia, la espiritualidad y el arte unidos por el circulo de la cultura.
SIMBOLOS DE PAZ EN NEW YORK




The anti-gun statue at the UN Headquarters reflects the organization's anti-gun bias. The sculpture, created by Swedish artist Carl Fredrik Reutersward, was designed as a tribute to John Lennon and stands as a peace symbol.

Location: 1st Ave.& 44th St.
This sculpture designed by Fritz Koenig stood in the plaza of WTC for 30 years as a symbol of peace. It survived through the devastation of September 11th and was placed at Battery Park in lower Manhattan as a testimony and as a symbol of America's Strength and Hope

Location: Battery Park




Gandhi's sculpture was made by Kantilal Patel and installed in Union Square in1986 as a symbol of peace.

This park was chosen as an appropriate location for Gandhi's statue due to its history as a center for nonviolent protest

Location: Southwest corner of Union Square Park (14th Street & Broadway)

Peace is a sculpture by Chinese artist Zhang Huan and it embodies the relation of experience to environment, identity to culture, and body to spirit.

Location: The Ritz-Carlton, 2 West St.
The Peace Statue on Brighton and Hove seafront
There is a Peace Park in Nagasaki. A statue is there. It was made by Seibo Kitamura. It was made in 1955 - ten years after the bombing.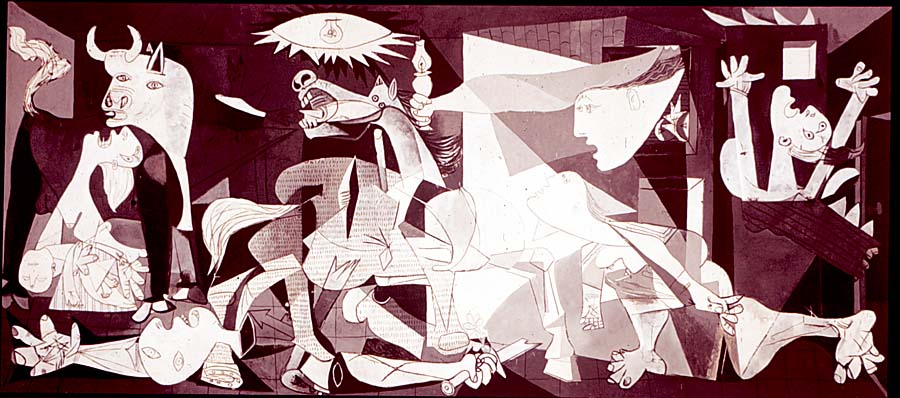 relacion con el pensamiento apocalíptico

TODAS LAS EXPRESIONES DE LA PAZ Y SUS SINÓNIMOS (PALABRAS, SIGNOS, SÍMBOLOS, MANIFESTACIONES ARTÍSTICAS, ETC.) PUEDEN CONTRIBUIR A CREAR Y FORTALECER LA PAZ


Representan contribuciones a la Paz Imperfecta